I get it. We are pretty cool.
Our mission is to provide fun, friendly, and safe opportunities for our community to create and connect. We create happiness!
We are always accepting applications and on the lookout for the next amazing team member. If you'd like to help us bring a little creativity and happiness to the world, please complete an application at the link below.
No phone calls, please.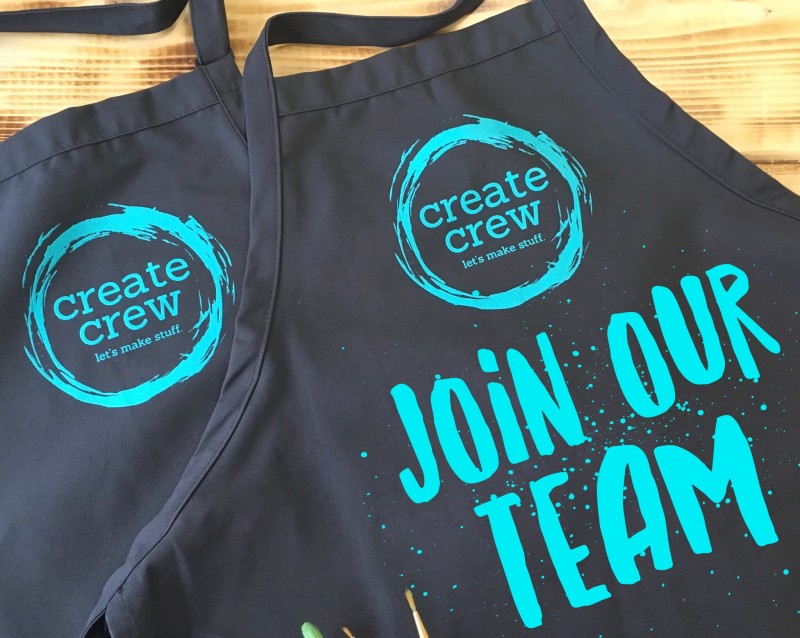 Please note that while we are always accepting applications, we may not be hiring at the exact moment you submit your application. We will contact you by email if you seem to be a good match!
Get a glimpse at what is involved in being a member of the TPS Create Crew.
All applicants should be fun, friendly, energetic, and eager to learn and work hard. Absolutely no art or ceramics experience is required!
Studio Assistant: Assists and instructs visitors on variety of creative mediums (ceramics, fused glass, canvas), cleans the studio and supplies, unloads kilns, helps runs workshops and parties for kids and adults, and generally contributes to the studio goal of providing a friendly, welcoming, and fun atmosphere to create fun art. Some studio assistants may have keys to open/close the studio and may glaze pottery. Must be 16+, regular weekend and HCPSS holiday/break availability, previous retail/restaurant experience a plus. Weekly Hours: 5-15 per week after training.
Studio Lead: In addition to the above, Studio Leads open/close the studio independently, glaze and fire ceramics and glass, and oversee daily studio and staff operations. They teach/lead classes, workshops, or events and assist in staff training as needed.  Must be 18+, regular weekend and evening availability, one year of retail, restaurant, or customer service experience required. Weekly Hours: 15-25 per week after training.
Follow us on Social for More Fun